10 Unique Valentine's Experiences in the Knox-Area
Posted by Lainey Jones on Tuesday, February 11, 2020 at 10:00 AM
By Lainey Jones / February 11, 2020
Comment
When: Saturday, February 15th, 11am-1pm
Where: Sushi Academy in TN / 600 Henley St. Knoxville
This Valentine Sushi Making Class will allow you to have a fun time with your loved one as you: make sushi rice together, learn about the different ingredients used to make sushi, practice rolling and decorationg sushi platters, brush up on chopstick skills, and learn more about Japanese food and culture.
Go to: www.sushiacademytn.com to learn more and get your reservations.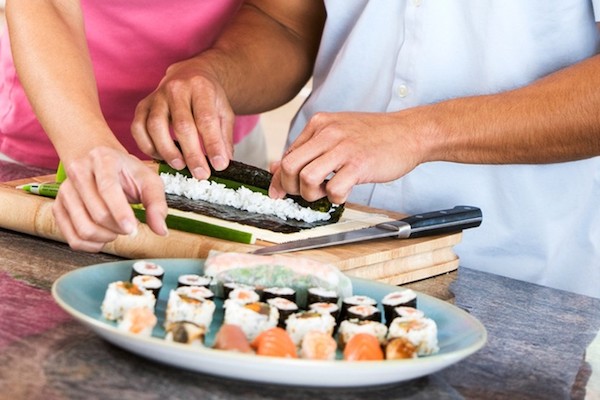 When: Friday, February 14th, 12pm-11pm
Where: Craft Axe Throwing / 119 W 5th Ave, Suite 150, Knoxville
Are you looking for some Valentine's Day excitement? Take an "axe" to a traditional date this year. Reserve your lane for the 14th now!
Craft Axe Throwing – Knoxville is a game that anyone can play (and win). Score points by throwing axes at a giant dartboard-like target. The closer you get to the bullseye, the more points earned. All of their events are staffed with trained instructors, helping groups nail the bullseye. No axe throwing experience? No problem!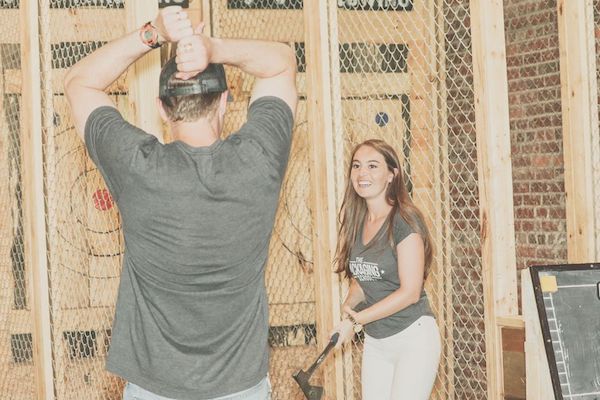 Photo Courtesy of Craft Axe Throwing - Knoxville Facebook Page
When: Saturday, February 15th, 1pm-4pm
Where: The Central Collective / 923 N Central St. Knoxville
The Love Bazaar is a celebration of love in all its manifestations- friendship, romantic love, and love of one's self. Local artists and experts will be hosting interactive experiences ranging from tarot card readings to a portrait booth, Dale's Fried Pies and Refill Coffee will be serving up treats to eat and drink, and come with your best friend, your best lover, or just come treat yourself.

Admission is free- you can choose to participate in any (or all!) of the activities available, or just come and say hello. We will be accepting donations for the Tennessee Equality Project in lieu of an admission fee.

Participating Vendors:
Adeem the Artist (custom songs)
Poynter Photo Co. (pop up portraits)
Cearo Stone (tarot readings)
ACF Jewelry (endless bracelets)
Knox Girl Soap (scent station)
Down to Earth Massage + Wellness (bodywork and chai)
Pink Petal Pusher (build your own bouquet)
Dale's Fried Pies (fried pies)
Refill Coffee Cart (coffee)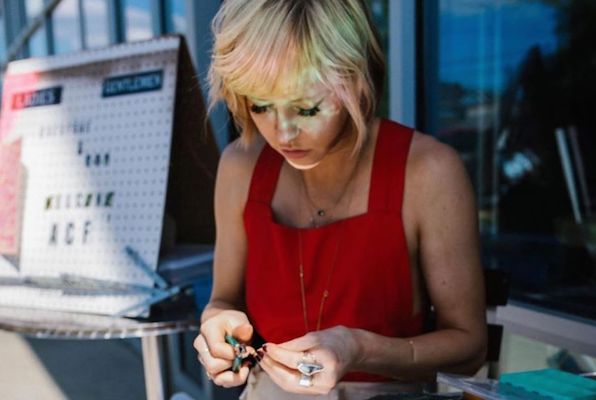 Photo Courtesy of The Central Collective Facebook Page
When: February 15th & 16th,
Where: Gatlinburg SkyBridge
The SkyBridge will be lit up with red and white twinkling lights, along with floral garland wrapped around the "Tunnel of Love" on the Gatlinburg SkyBridge. A flower cart with custom bouquets will be available for purchase. Whether you are wanting to get the perfect Valentine's Day photo opportunity, looking to pop the question, or simply wanting to spend quality time with your sweetheart, the Tunnel of Love on the Gatlinburg SkyBridge will definitely create the most romantic memory of a lifetime.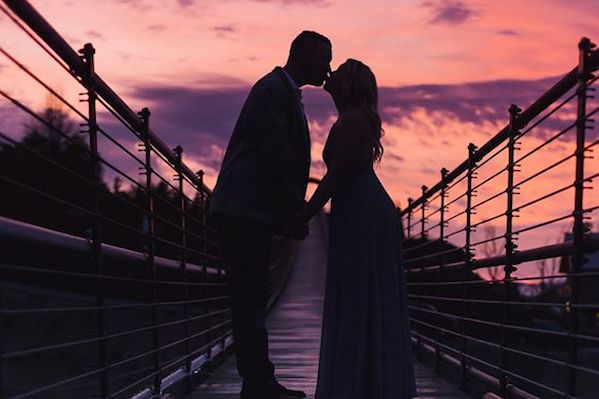 Photo Courtesy of Gatlinburg SkyBridge Facebook Page
When: Friday, February 14th, 7:30pm and Sunday, February 16th, 2:30pm
Where: Knoxville Museum of Art / 1050 World's Fair Park Dr SW, Knoxville
Language: Performed in French with projected English translations

Running Time: 2.5 hours, with 1 intermission

Maestro Salesky's Opera Preview starts 45 minutes prior to each performance.

Buy tickets online or learn more at https://www.knoxvilleopera.com/romeo-juliet/

In 16th century Verona, passionate, star-crossed lovers are doomed by their feuding families and conspiring circumstances. This unique presentation of the opera includes dramatic readings from Shakespeare'sRomeo and Juliet in English throughout the performance. Yulan Piao and Mackenzie Whitney star as the ill-fated paramours. Charles Gounod's sensuous, thrilling opera is the perfect accompaniment to a romantic Valentine's weekend!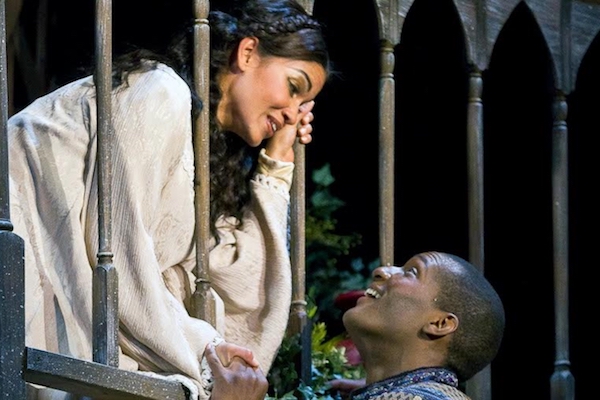 Photo Courtesy of Knoxville Opera Facebook Page
When: Saturday, February 15th, 11am-1pm
Where: The Cutting Edge Classroom /
Sweet, cute and delicious! Are you obsessed with those beautiful classic French treats found at patisseries across Paris? If you want to know the secrets of these sweet Parisian icons and leave with a box of your very own creations, then their Macaron class is for you! The two hour French Macaron Class focuses on the creation of these elegant and colorful pastries from start to finish while creating a variety of Macaron fillings. Students work through the steps from creating the batter to piping, baking, and assembling these delicious cookies. You'll finish with a box of beautiful Macarons to take home!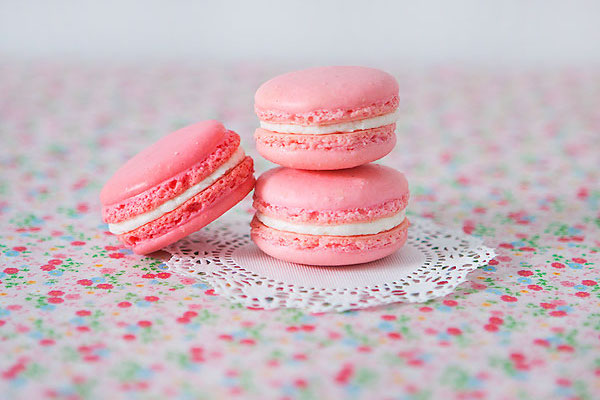 When: Anytime in February!
Where: Anywhere You Choose!
This is a 1 Mile, 5K, 10K, 13.1, 26.2 virtual run (or walk) to Run 4 Love!!! You decide which distance you want to complete!
For this event, you get a medal set, which includes TWO MEDALS (one a heart and one a tree)! Keep one half of the medal for yourself and give the other medal to someone you LOVE in honor of Valentine's Day! Or better yet, run the event together and share the medals when you've completed it! Who is your forever and your always?
Plus, February is
HEART MONTH, so they'll be donating at least 15% from every registration to
Heart to Heart International
, an amazing organization that strengthens communities through improving health access, providing humanitarian development and administering crisis relief worldwide.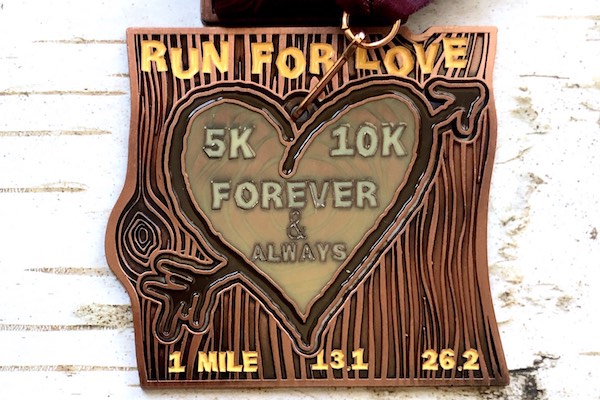 When: Friday, February 14th, 10pm-1am
Where: Crafty Bastard Brewery / 6 Emory Place, Knoxville
It's back! Your favorite pop-up dance party returns for a night of love! Whether you're single or coupled up, you're welcome to join this fun night of slick dance moves. See ya then!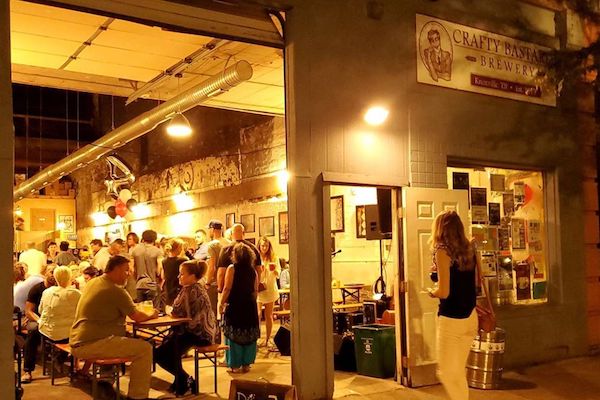 When: Friday, February 14th, 3pm & 6pm, Saturday, February 15th, 3pm & 6pm
Where: The Winery at Seven Springs Farm / 1474 Highway 61 E, Maynardville
The perfect date for Valentine's Day!
Enjoy 10 Different, Local Chocolate Treats
Each Expertly Paired with Wine

$25 per Ticket

Chocolates will include sweet treats, spicy treats, savory treats
and of course chocolate covered bacon!

Chocolates:
Dark Chocolate Dipped Bacon and Sea Salt
Chocolate Cinnamon Rolls
Red Velvet Bon Bon
White Chocolate Pop Corn
Chocolate Cupcake with Maple Icing and Bacon Sprinkles
Wine Brownie
Chocolate Trifle
Chocolate Peanut Butter Cookie
White Chocolate Strawberry
Spicy Chocolate Hearts

Seating is Limited and
Tickets Must be Purchased in Advance
By Calling (865) 745-2902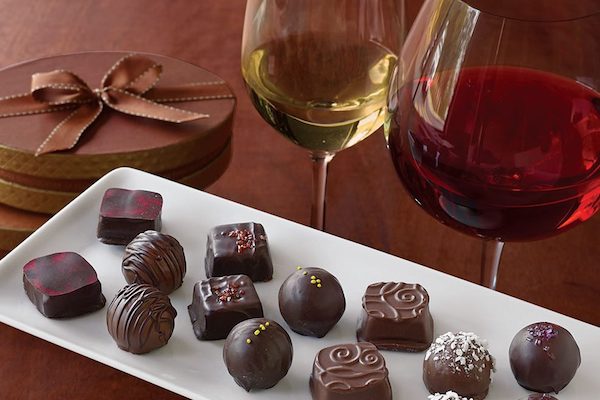 When: Saturday, February 15th, 5:30pm-7:30pm
Where: Glowing Body Yoga & Healing Arts / 711 Irwin St. Knoxville
Relax, unwind, and connect.

Kim will guide you through a feel-good yoga and massage sequence, teaching you to creatively use your body to provide relief to common problem areas for someone you care about, while also taking care of yourself. Giving massage requires attention and compassion. Receiving massage depends upon softening and trust. Cultivate these essential qualities, which may benefit any relationship, while creating a loving space for one another on the mat.

This all-levels workshop is for everyone. No previous yoga or massage experience is necessary. Close friends or partners of all sexual and gender orientations are welcome.

Dress in layers. It's common to feel warm when providing massage and to cool off when receiving.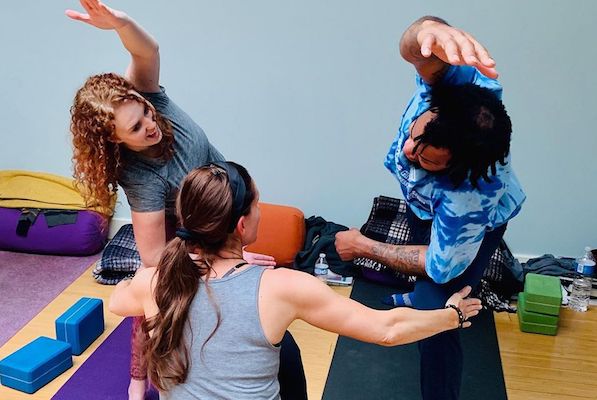 Photo Courtesy of Glowing Body Yoga & Healing Hearts