*January Spotlight* Concord Yacht Club
Posted by Lainey Jones on Friday, January 17, 2020 at 10:00 AM
By Lainey Jones / January 17, 2020
Comment
Conocord Yacht Club
*Now Accepting New Members*
Lake life is a great life! If you enjoy sailing or would love start a new hobby in sailing the Concord Yacht Club is accepting new members and you can read about all the info right here at lakefrontlainey.com.
Concord Yacht Club consists of sailing enthusiasts of every age devoted to promoting and cultivating the sport of sailing and sailboat racing.
In addition to hosting regattas and other sailing and social events for Knoxville and its surrounding communities, the club provides facilities, equipment, and instruction so that everyone in and around Knoxville can have the opportunity to learn and appreciate sailing.
Becoming a member of Concord Yacht Club is the most cost-effective way to enjoy sailing in Knoxville.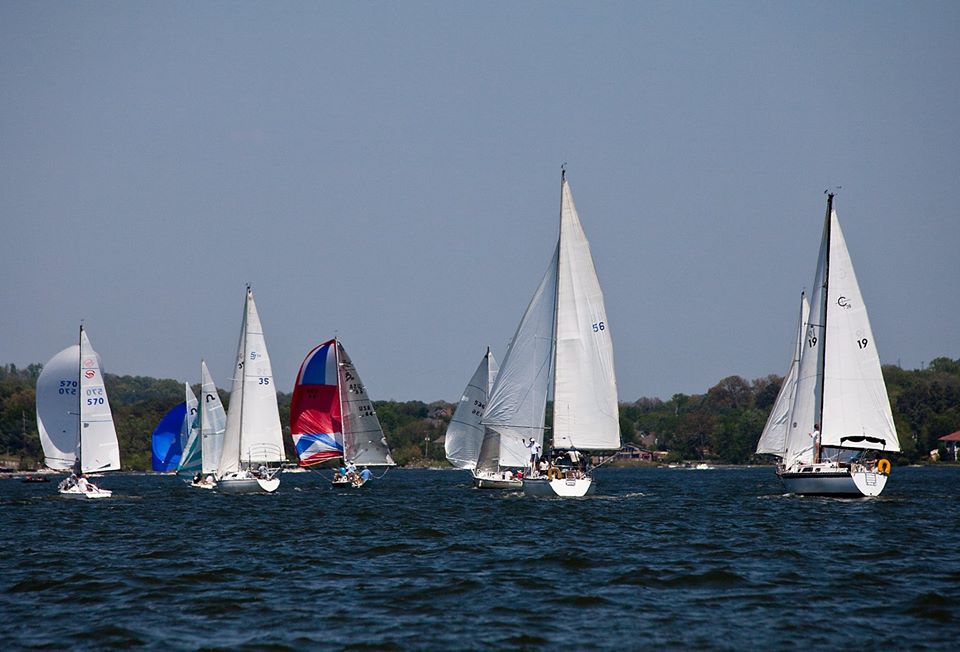 CYC Facilities
Clubhouse & Bathhouse - The clubhouse facilities serve as venues for a variety of social, educational, recreational, and competitive events throughout the year. In addition to an expansive terrace overlooking Fort Loudoun Lake, the Clubhouse features full kitchen facilities, a banquet room, and a library/meeting room. Men's and women's shower rooms are connected to the clubhouse by a breezeway.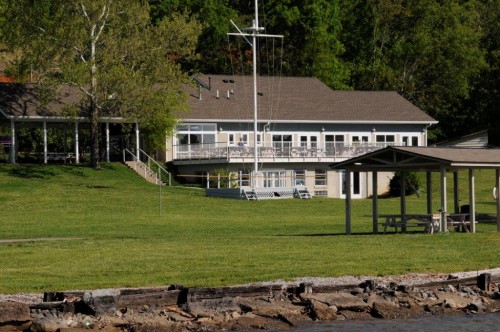 Grounds - The grounds contain several picnic pavilions, a playground, and a sandy beach area for swimming and playing.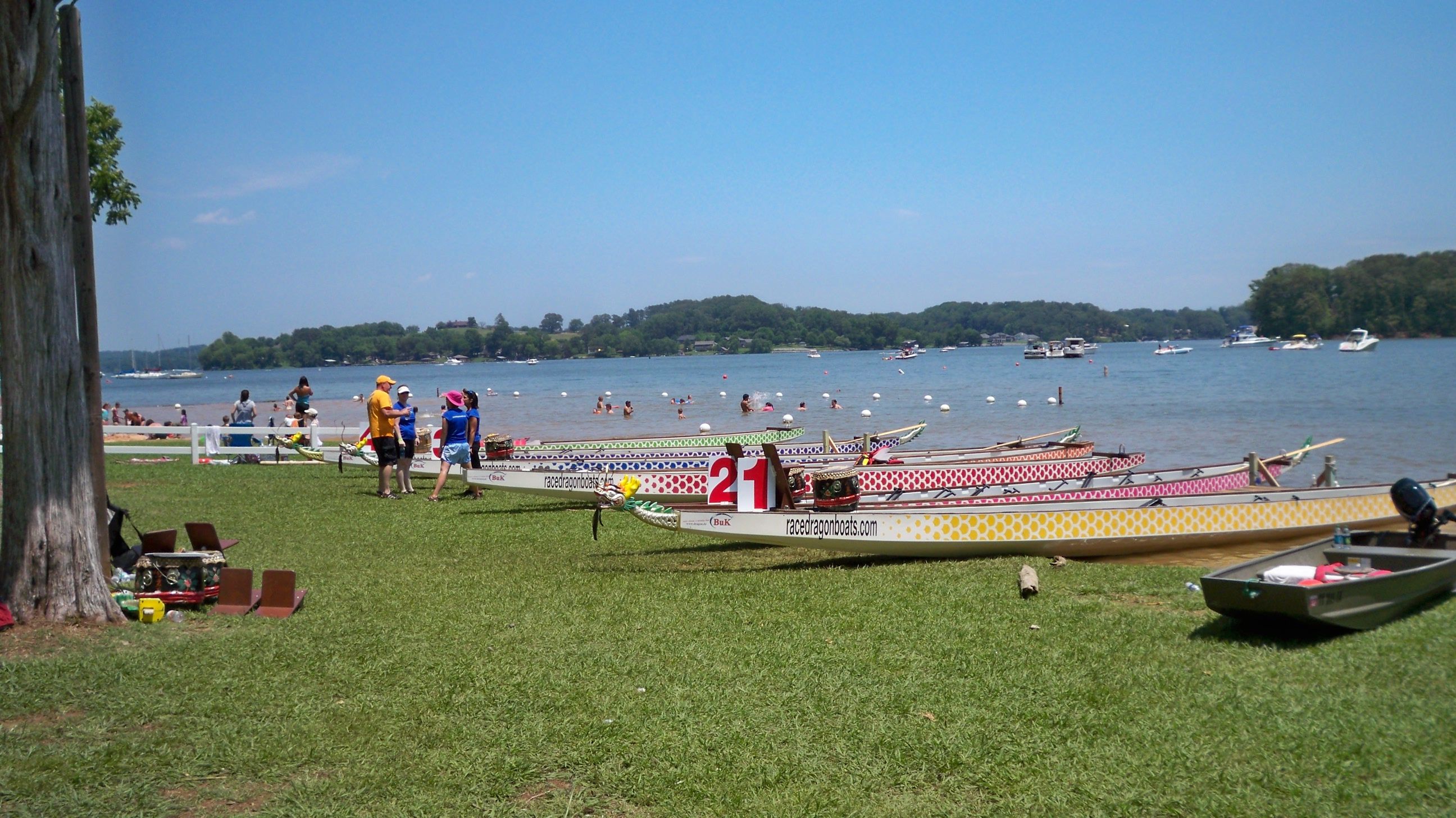 The Harbor - The Harbor's three floating dock systems are fully supplied with water, with the exception of winter, and 15amp power for year round docking. To support Clean Marina Practices, CYC maintains a dock mounted Peristaltic Pump-Out Station for boat sewage waste disposal. Additional boat storage options include parking areas for trailered boats, summer-only slips, moorings, on-the-water racks for small dinghys, and winter storage. Specialized equipment is available to launch and maintain a range of sailboat sizes including a hand-launch platform for small dinghies, boat ramps and a boat lift for trailered vessels, and a larger marine railway for fixed-keel boats.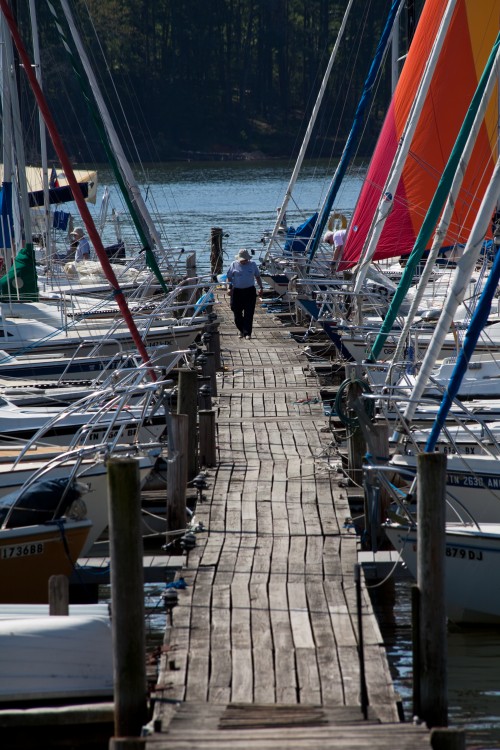 Racing
CYC hosts several member and open regattas throughout the year. Notices of Race (NOR), Sailing Instructions (SI), and regatta results are always posted here on this site. A handicap form is required for all new keelboats.
In addition to adult racing, each week area high school and University of Tennessee sailing teams hold practice, and the Sea Scouts conduct adventure and personal development activities.
Joining CYC
Membership is open to persons interested in sailing, willing to abide by club rules, agree to pay the membership fees and dues, and meet the service obligations.
All members receive the following benefits, regardless of membership type:
Access to and ability to reserve club facilities*
Open use of property and club common areas
Ability to rent docking and trailer storage spots*
Participation in all club social and racing events
Discounts on CSC-led instructional classes
*Additional charges may apply.
MEMBERSHIP OBLIGATIONS
Concord Yacht Club thrives because of the hard work and dedication of its members. Therefore, all members are required to complete the following annually:
A minimum of fifteen (15) service hours
A minimum of one (1) assignment of Race Committee
Abide by all published club policies and by-laws
For more information and to get an application follow the link here
Information and photos were taken from www.concordyachtclub.org and Concord Yacht Club Facebook Page