Knoxville BBQ Restaurants
Posted by Lainey Jones on Sunday, July 25, 2021 at 12:26 PM
By Lainey Jones / July 25, 2021
Comment
10 BBQ restaurants in Knoxville (in no particular order). Grab a fistful of wet wipes, tuck that napkin in your collar, and read on:
1. Sweet Ps Downtown Dive
A well-loved spot in the Old City you can enjoy your meal with décor highlighting the World's Fair. Try their dry-rubbed St. Louis cut half-rack plate or try some of everything and get a sampler platter. The mac & cheese is a must, and the lima beans are the bomb dot com. Our friends KnoxFoodie wrote about Sweet Ps in their Game Day Eats post and their Winging it in Knoxville post.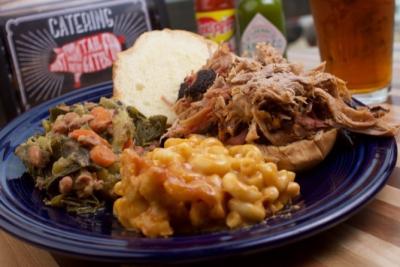 2. Calhoun's
In 1983 the original Calhoun's opened for business in west Knoxville on Kingston Pike, just past Pellissippi Parkway. After winning the grand prize ribbon at The National Rib Cook-Off in Cleveland, Ohio, Calhoun's claims theirs as the "Best Ribs in America." Sample for yourself at any of their four Knoxville locations including the original, Bearden, Turkey Creek, and on the Tennessee River downtown at Volunteer Landing.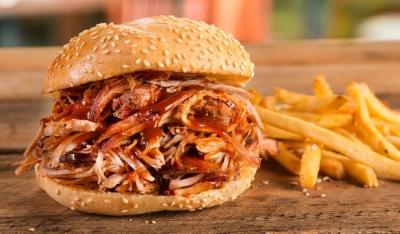 3. Archers BBQ
Archers BBQ was founded in 2010 by Memphis native Archer Bagley. The meats are all dry rubbed and hickory smoked, just like in Memphis, Tennessee. Pick a location - north in Powell & Fountain City, east off Rutledge Pike, and near/far west options in Bearden and Farragut. If ribs aren't your thing (hey it's ok, we're not judging we promise!), get a pulled chicken sandwich (make sure one of your sides is the loaded potato salad).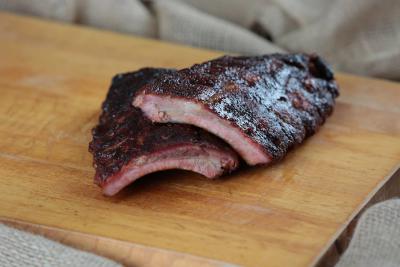 4. Love That BBQ
What started as a tailgate turned into catering and a restaurant! This south Knoxville option includes smoked sausage and hush puppies in their offerings which can be hard to find in some places. They do a lot of family specials too so you can grab and go and fill up the whole crew.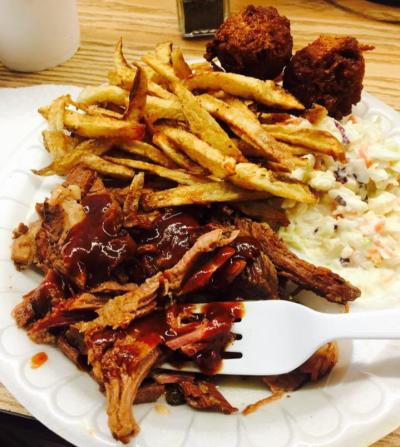 5. Full Service BBQ
Enjoy drive-in or takeout BBQ with a nice selection of sides. Bonus – they have shakes, banana pudding, AND fried oreos! At the time of this writing, their location in Farragut is open and the north location off Merchants is closed.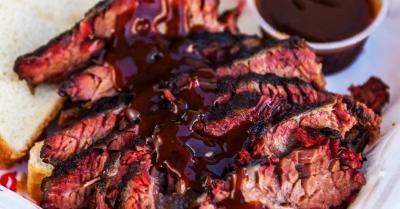 6. Buddy's BBQ
A Knoxville staple since 1972. Visit their original location in Bearden or one of their 16 area locations that stretch from Morristown to Chattanooga. If you're local, Bearden Banquet Hall is catered by Buddy's!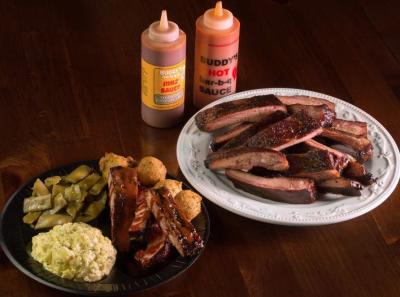 7. Brickyard Pub & BBQ
An eclectic spot hidden in Bearden on Homberg Drive, this neighborhood pub will have you making new friends right when you walk in. When they have live music, you might get lucky and catch Frog & Toad.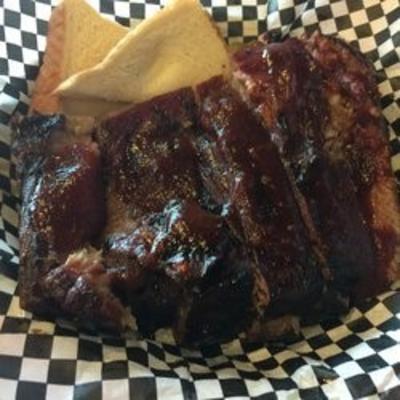 8. M&M Catering
Don't let the 'catering' in the name fool you – M&M is a small family business in west Knoxville whose offerings include individual carryout and family packs. They also do a fish fry on the weekends, so walk up and try some o' this and some o' that!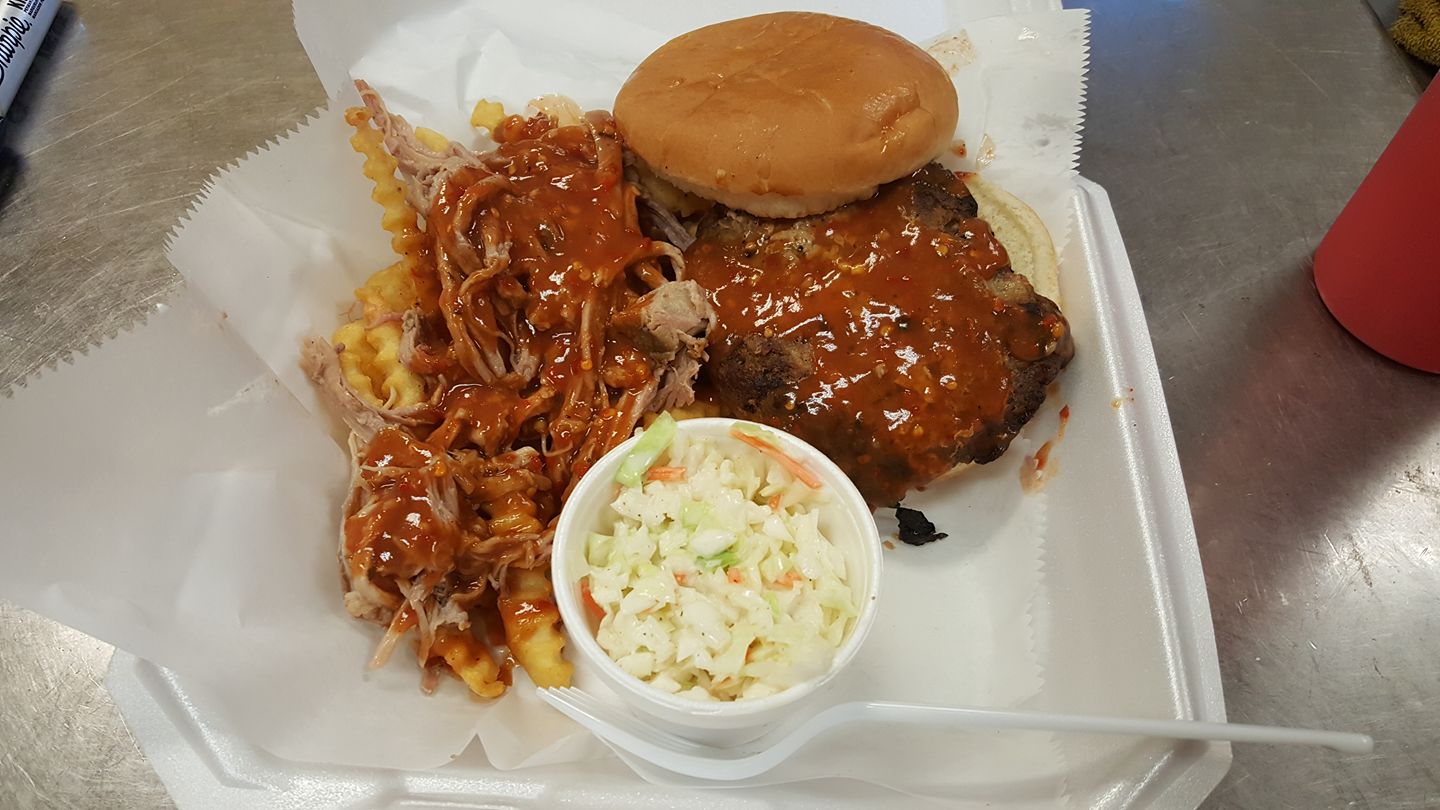 9. Dead End BBQ
This tucked away spot on Sutherland Avenue claims that with their BBQ, "The Search is Over". Dead End Barbeque was born at the end of a dead-end street where neighbors gathered to barbeque. For more than a decade the Dead End Society honed their barbequing skills in the dead end, and in professional barbeque competitions where they achieved national recognition. Our friends KnoxFoodie wrote about this establishment in their Game Day Eats post and in the Winging it in Knoxville post. My personal fave is the beef brisket nachos!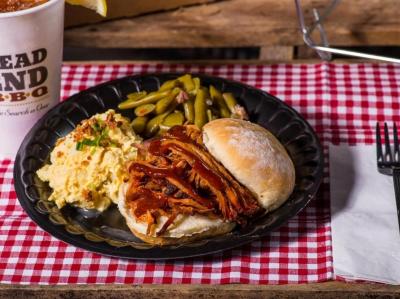 10. Food Trucks
We'd be remiss if we didn't include food trucks on this list. Here's a taste of a few, head to their websites and check where they'll be: Big O's Famous BBQ, Smith's Endzone BBQ, Holy Smokin BBQ, and Oakwood BBQ.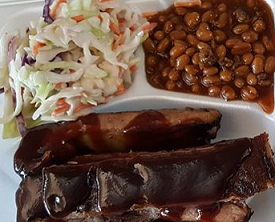 If your mouth isn't watering, we don't know what to tell you. Whether you're looking for dine in or to-go for a picnic, we hope this list helps you find some good 'cue in Knoxville!
Article originally posted on visitknoxville.com