LoCo Drive-In
Posted by Lainey Jones on Saturday, August 7, 2021 at 10:50 AM
By Lainey Jones / August 7, 2021
Comment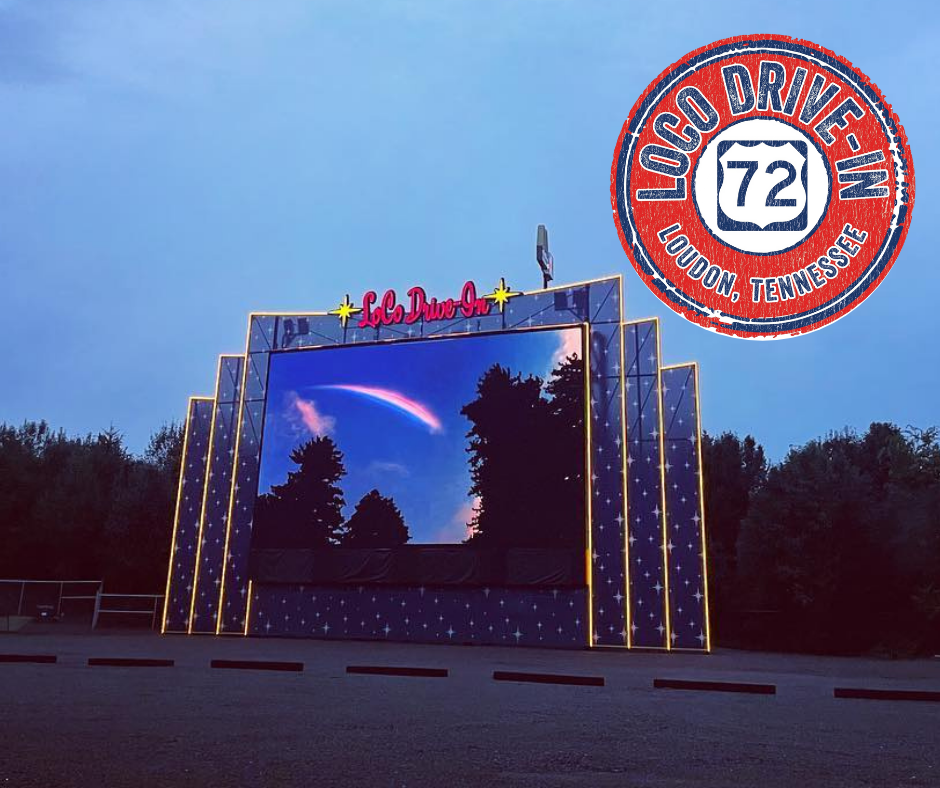 Have you been? Have you heard? Do you know about Loudon County's newest spot for entertainment and nostalgia?
The LoCo Drive-In movie theater opened in Loudon County in July. They have a state-of-the-art 63 by 35 foot LED screen which allows them to show movies during the day and at night Thursday through Sunday.
Located at 455 Centre Park Drive in Loudon,LoCo Drive-In was little more than an empty field just a few months ago.
Its 10 acres of land, now covered with crusher run gravel, has room for more than 400 cars. The drive-in features a temporary Pilot Flying J concessions stand, room for a nightly food truck and the star of the show: the big screen.
You can choose how you want to listen to the movie- either through an app, car radio, or the speakers on the sides of the big screen.There is also a playground for kids to play on.
With the ability to see the screen during the day they are able to host events like streaming New Life Gathering's church service every Sunday morning and they intend to host other daytime events like UT football games, in the fall!
They have been showing class films lately, but will also be showing new-run films.
LoCo Drive-In is open every weekend from Thursday to Sunday, with most showings starting between 7 and 8 p.m. Check out their Facebook page for showings, schedules, prices, and more!
Photos and information taken from KnoxNews.com and LoCo Drive-In Facebook page.