The BEST Ice Cream in the Knox-Area
Posted by Lainey Jones on Saturday, May 14, 2022 at 11:36 AM
By Lainey Jones / May 14, 2022
Comment
Some of the Best Ice Cream Parlors in the Knox-Area
A Food Timeline History tells us that historians credit the Chinese with creating the first ice creams, possibly as early as 3000 BC. The ice creams we enjoy today are said to have been invented in Italy during the 17th century.
Today with hundreds or thousands of variations and forms ice cream is still a beloved dessert. Here are some great places in the Knox and East Tennessee area where you can enjoy a terrific ice cream treat!
2721 Asbury Rd. Knoxville, TN 37914
445 S. Gay St. Suite 103, Knoxville, TN 37902
1642 Pakway, Sevierville, TN 37862
Cruze Farm is a family dairy farm in Knoxville, Tennessee
Fresh churned soft serve ice cream made with milk from their local dairy farm. Their menu includes cones, shakes, sundaes, floats & churns. Churns are double thick shakes you eat with a spoon. They also offer fresh milk from the farm for you to take home: whole milk, light milk, chocolate milk, buttermilk & coffee milk. Coffee milk is the perfect cold coffee drink! With their motto of "Work Hard, Love Harder" they want to connect with people and build community!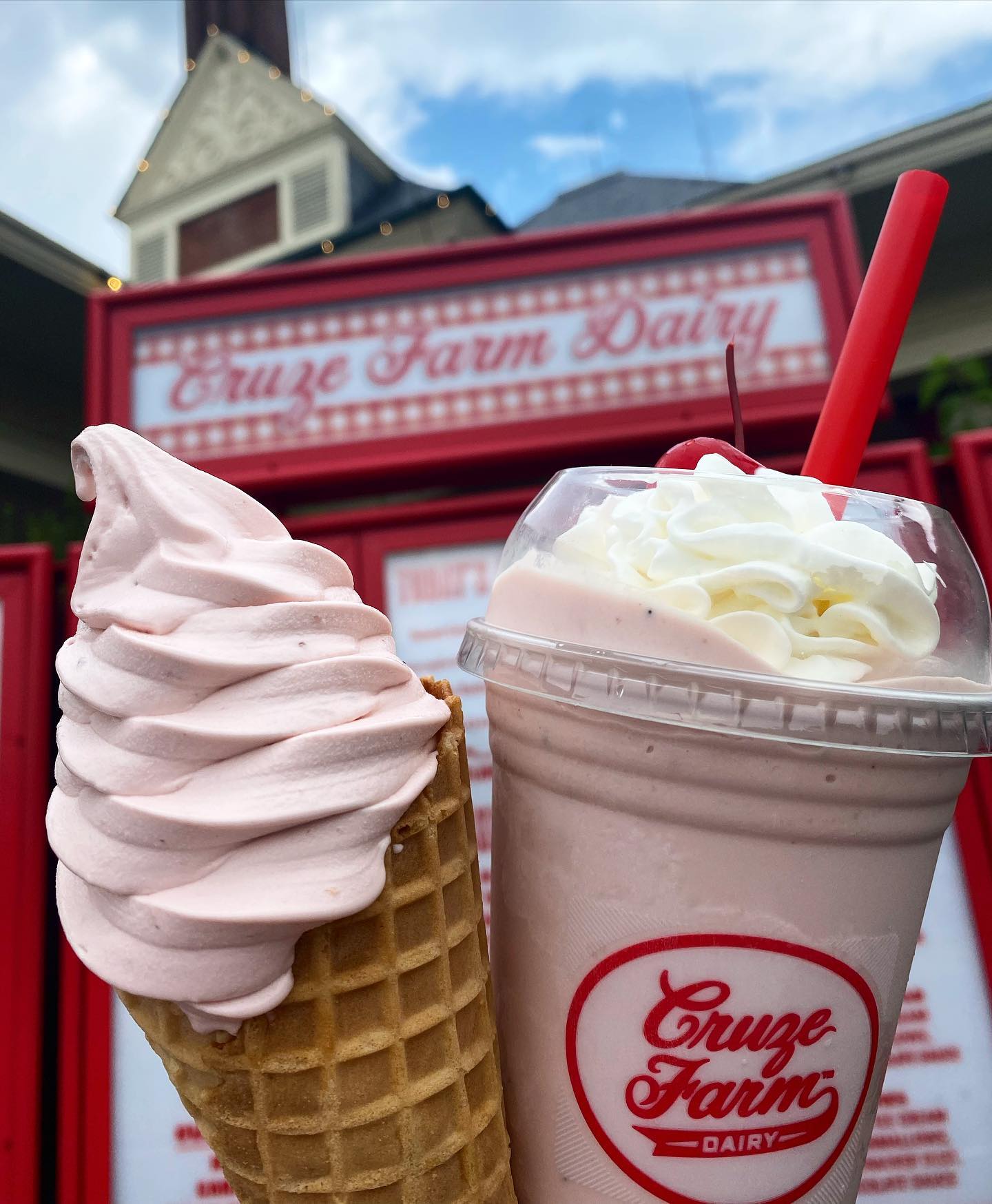 Photo Courtesy of Cruze Farm Facebook Page
Address: 418 S Gay St. SW, Ste 104, Knoxville
This independently-owned and locally-operated full service pharmacy and soda fountain in the heart of downtown Knoxville is located in the historically rich building known as "The Phoenix." Be sure to read all about the building's history here. The philosophy of their fountain is simple, they believe, "the hard way (the way our grandmothers and great grandmothers taught us to do it) not only tastes better, but is better for you. That's why everything from our ice cream to our marshmallow fluff is hand-made from the freshest possible ingredients by people who care about providing the best possible experience for each guest every time."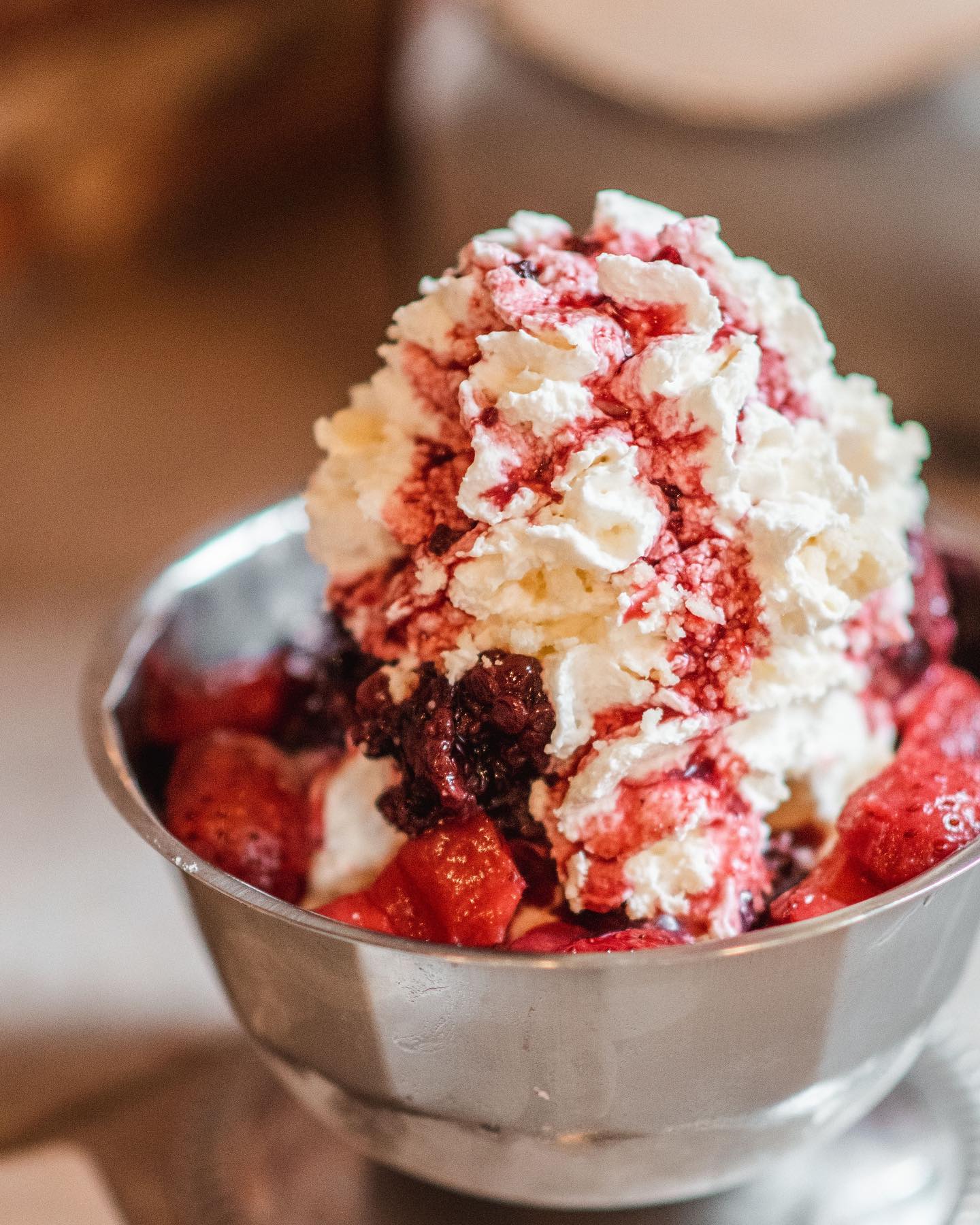 Photo Courtesy of Phoenix Pharmacy Facebook Page
2656 Parkway, Suite 6, Pigeon Forge, TN 37863
Curl de la Crème is the first of its kind in the Smoky Mountain area! They are a sister owned and founded business, aiming to bring something new and exciting to the area.
Each order is turned from liquid cream to ice cream, right before your eyes! You can choose from a selection of cookies, fruits, cereal, and nut based pastes to mix into one of our 3 ice cream base flavors. The combinations are unlimited as you can also add additional items to mix in.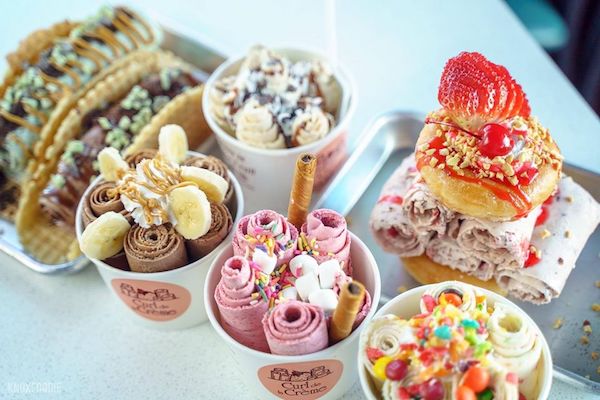 Photo Courtesy of Curl de la Creme Facebook Page
127 W. Broadway, Maryville, TN 37801
Hollywood themed ice cream parlor serving gourmet coffee & espresso drinks, Ghirardelli ice cream desserts, shakes, floats, & candy.
Located in The Capitol Theatre that opened in 1934 this is one of the most unique and glamorous venues in the Smoky Mountain region.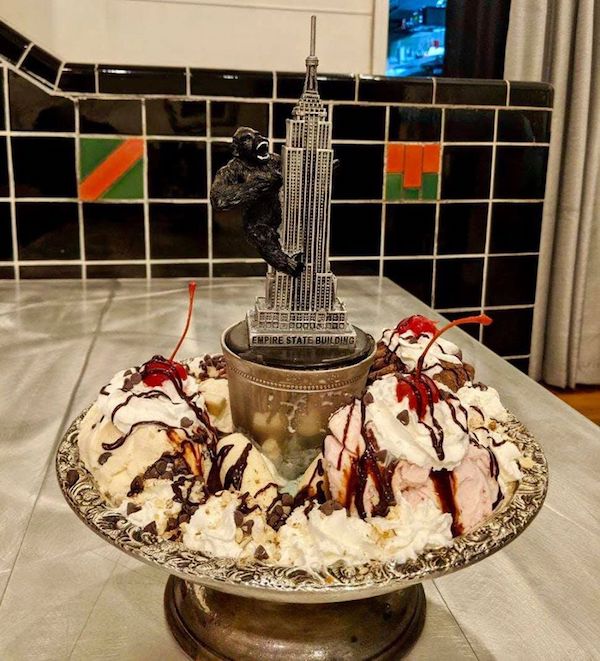 Photo Courtesy of the Captiol Theatre Coffee and Ice Cream Parlor Facebook Page
Other Great Places:
Featured in Southern Living. Homemade ice cream at it's absolute best! At last count, 29 flavors.
The Apple Valley Creamery is an old fashioned ice cream parlor and bakery nestled in the foothills of the Smoky Mountains in Sevierville
They offer at least 24 ever-changing flavors made fresh in our ice cream shops daily. With over 150 handcrafted flavor recipes in rotation, Bruster's is a community staple where you can treat yourself, someone you love and share sweet memories along the way.
Do you have a favorite ice cream place we missed? Tell us about it!