Lovely Maryville City Brick Rancher
1881 Southcliff Drive
Maryville, TN 37803
MLS: 1119079
Offered At: $299,900
Status: SOLD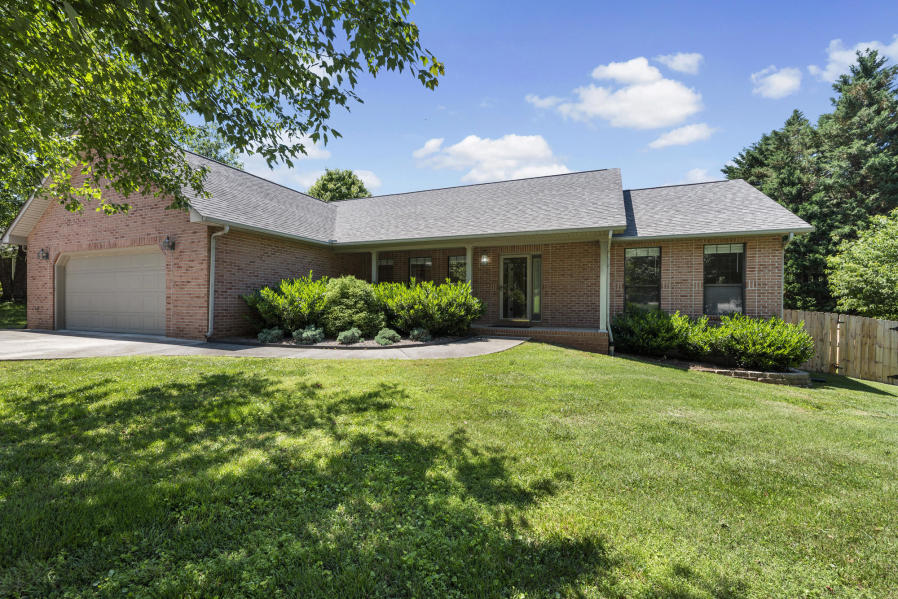 About The Property:
Lovely all brick home in Maryville City. This home has great curb appeal, a pretty front porch and is move in ready! Single story rancher with no steps from garage into house. Very spacious floor plan, beautiful kitchen with granite tops, plenty of cabinet space and a large breakfast room. Great space in the living room with a gas fireplace opening to large deck with bench seating. The master retreat boasts a custom walk in closet and custom bath! The large light filled dining room could also be used as a fabulous home office. The level back yard is fenced with shade trees, fire pit, shed and a large entertaining deck. A beautiful sunroom overlooking the back yard is the icing on this cake! All of this within walking distance to Maryville City schools, Sandy Springs and greenway!
...
About The Area:
Tucked into the foothills of the Great Smoky Mountains, the town of Maryville, TN dates far back in America's history. Beginning as an 18th century fort, it officially became a town before the turn of that same century. Just twenty short miles from the bright lights and fun of Knoxville, it retains a small-town feel and, as it is surrounded by beautiful scenery, it is a popular place among the region's many travelers (smokymountains.org).
Nearby Eats:
The Walnut Kitchen Nestled at the foothills of the Smoky Mountains in Maryville, Tennessee, The Walnut Kitchen is where culinary artistry meets hometown comfort. We exhibit impeccable service through demonstrating values of knowledge, graciousness, efficiency, sustainability, and warm hospitality in our work. By combining a seasonal menu of local produce and an unsurpassed Tennessee dry aged beef selection with the skills of culinary experts and cocktail enthusiasts, The Walnut Kitchen facilitates an unmatched farm-to-table dining experience. 606 High Street, Maryville, TN 37804
Calhoun's Maryville BBQ, steak, ribs, and so much more! This location includes a great outdoor dinning area with a full service bar and outdoor fireplace. 751 Watkins Road, Maryville, TN 37801
Hot Rod 50's Diner
A retro 50's style diner offering great food, great atmosphere, and great service all at a great price.
373 Hannum Street, Alcoa, TN 37701
Foothills Milling Company Restaurant
Striving to be the new cornerstone of extraordinary southern dining. Its current location, a former Studebaker and Edsel showroom is in downtown Maryville. Not only has the restaurant's image come from the foothills, but much of its food comes from the fruit of local farmers and businesses including Benton's Bacon, Cruze Farms, and Vienna Coffee, a tradition that will stay with the restaurant for generations to come.
315 S Washington Street, Maryville, TN
...
Things To Do:
Maryville is a beautiful city that is just 13 miles from the entrance to the Great Smoky Mountains, but there is a great deal to do and see in this little gem of a town located in Blount County.
Alcoa-Maryville Greenway Running between the two towns, it features a riverside footpath and bicycle path with many ways to enter or exit along the way. Nine miles in length, it begins in Maryville's Sandy Springs Park and you will often be able to access shopping districts and nature areas from the trail.
Antiques If you are an antique enthusiast, you have some great choices right in Maryville, including the Parkway Antique Mall and the Druid Hill Antique Mall, among others.
Capitol Theater This authentic Art Deco treasure dates back to the 1920s and can seat around one thousand guests. Book a tour, and visit their coffee house.
Smoky Mountains When in Maryville you can't miss the Smoky Moutains. They are right in your face on the horizon. One of the two Visitor Centers is located in Maryville and can you give all the info you need for hiking, biking, fishing, camping, and more.
...
To find out more about Maryville and Blount County visit the Blount Chamber Website.
For more information or to schedule your private tour of this home please contact us!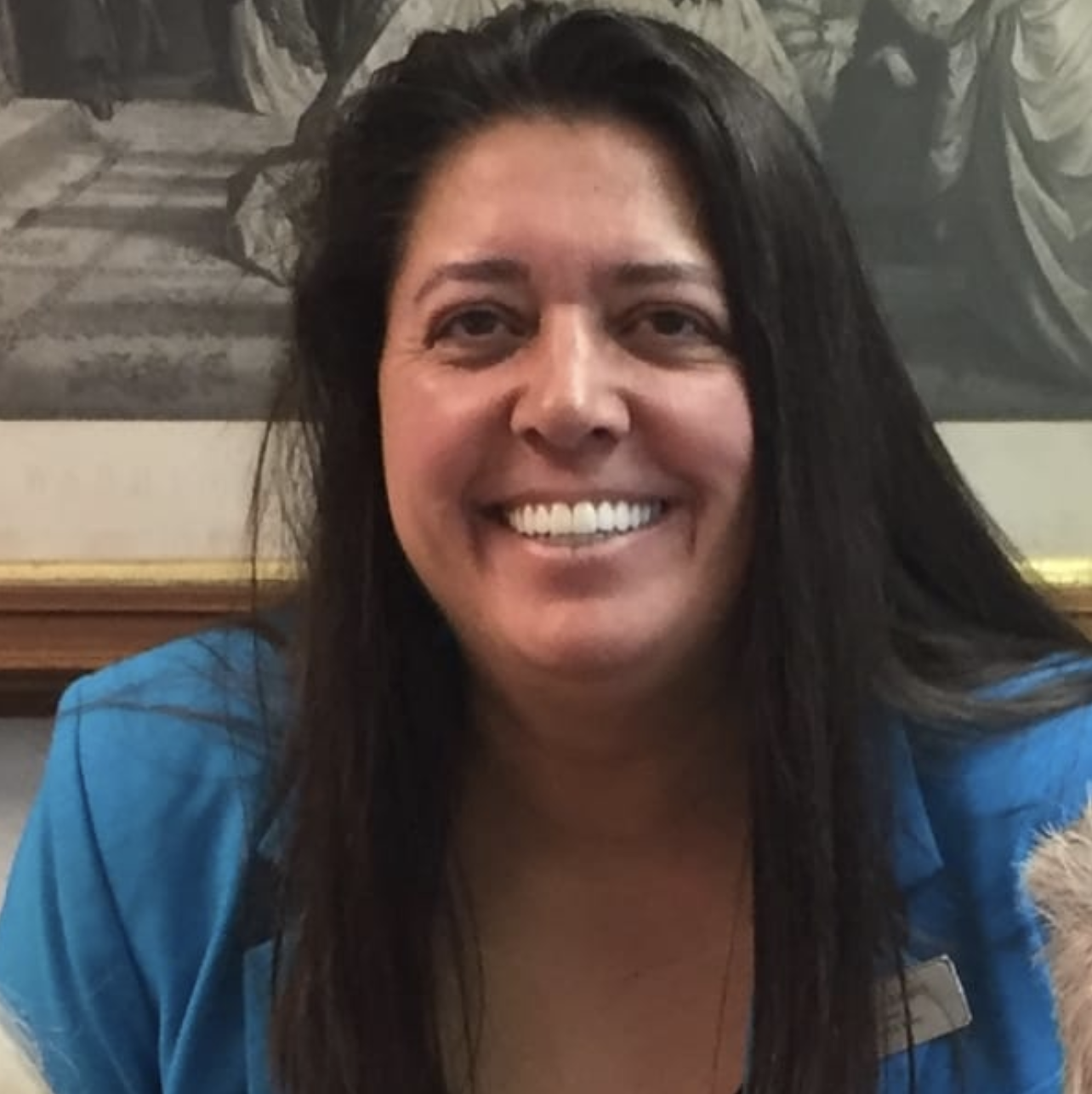 Lainey Jones
Broker, Great Life RE brokered by eXp Realty
License: 311640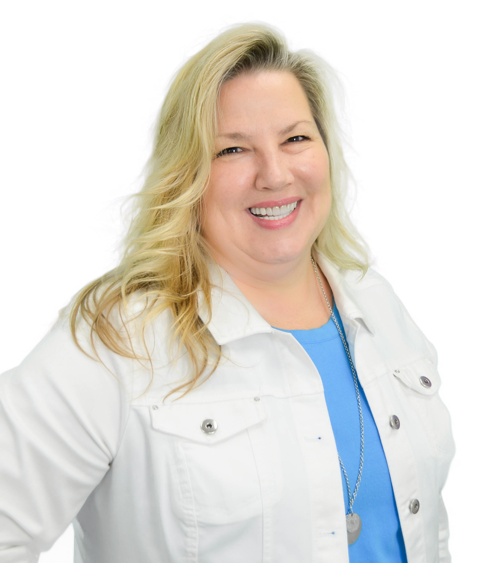 Eleanor Cippel
Affiliate Broker, Great Life RE brokered by eXp Realty
License: 338572